Why Choose Arrow Graphics & Design?
As a local & small business! Any help from others helps us grow. We are a large supporter of small businesses. Our commitment & dedication to our clients are #1.
It is you all that makes our business succeed as well as yours.
With over 20+ years of marketing, branding & creating solutions for different industries nationwide. We are the blackjack hand of all deals.
Why is Arrow Graphics different? We look at it from a consumer perspective & the business perspective. Never 1 or the other.
STOP PAYING HIGH DOLLAR AMOUNTS TO VENDORS!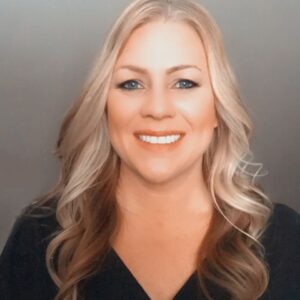 Frequently Asked Questions
"Trust me when I say I am very selective when it comes to using outside vendors. I don't like smoke & want to make sure they are actually working for me and concerned about the outcome. Jennifer is truly interested in my company and will make any recommendation on how she thinks whatever we are working is the most beneficial for us!"
Peter Stratton - Internet Director
We have been more than pleased with Jen and the website that she had built for our Team. The site is top-notch and she uses all the current technology to make sure our site is not left behind. I would highly recommend her for your web page development. Thanks, Melisa 

Team Bertram 
Ian & Melisa Bertram
231-409-2639 / 231-409-7512
Multi-Million Dollar Producers
Top 2% Realtors Nation Wide
[email protected]
Real Estate One 511 E Front St. Traverse City
I had been apprehensive to order uniforms, vehicle signage, or basically anything that advertises for my company since I did not have a logo. After having one conversation with Jen I received a logo design that encompassed everything I was looking for. I now have company uniform shirts and an official company trailer, all in less than a week. Her professional attention to detail and ability to encompass my vision has truly taken my company's professional appearance to the next level. Thank you Jen!! 
Kip McPherson
Kips Irrigation, LLC
231-570-2748
Building Your Brand is just ONE STEP!
You may have asked yourself the question; Where do I start? 
We have the answers for you and will guide you through the steps of where we start, goals & what to accomplish!
We are here to help your business be the forefront view digitally & in front of your online consumer.
Branding Experience
Years
Marketing Experience
Years
Website Building Experience
Years
Digital Marketing Experience
Years
Graphics & Design Experience
Years
Social Media Marketing Experience
Years
Ready to get started? Contact us today for a free quote!